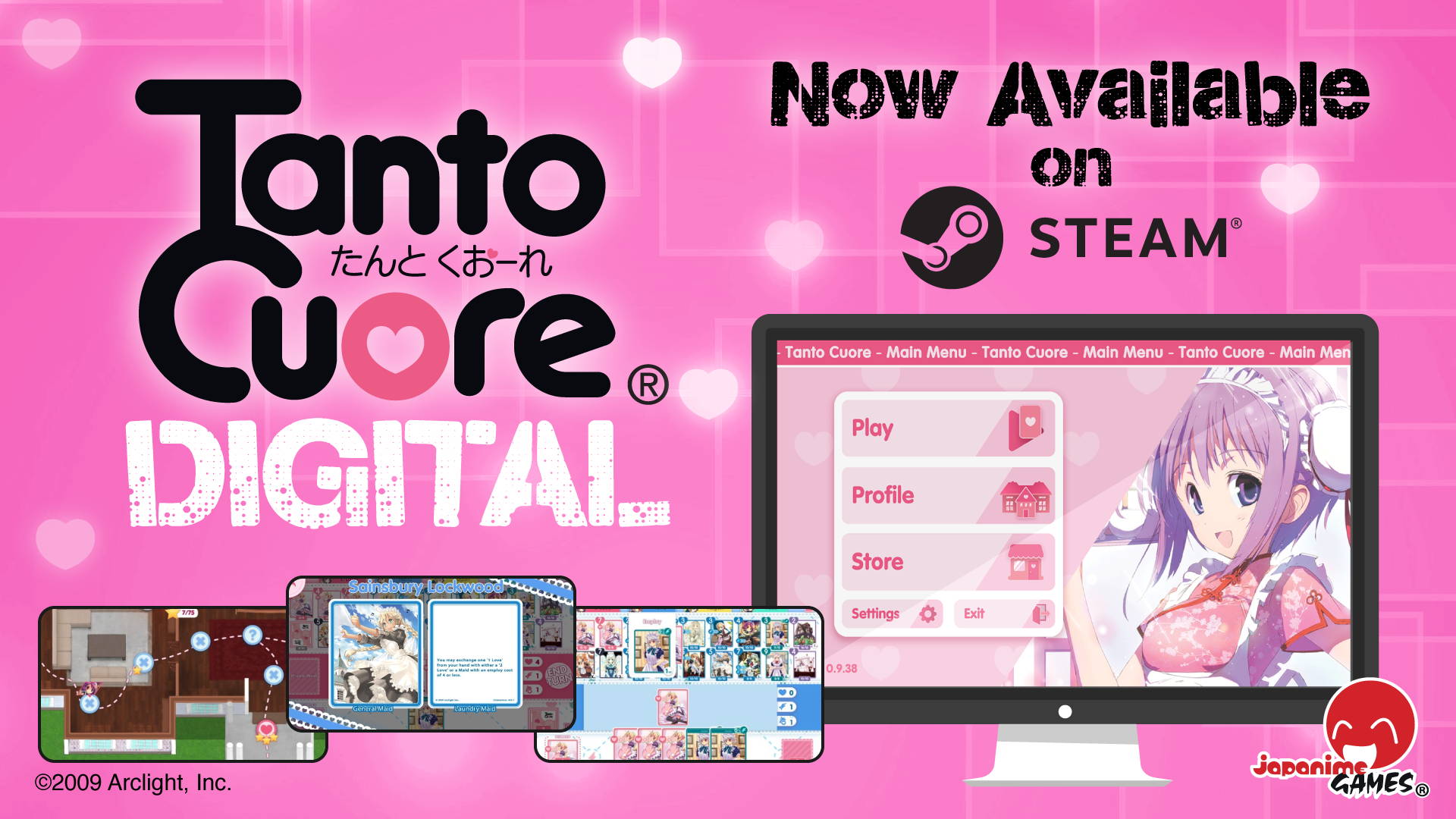 ---
To celebrate Tanto Cuore's 10th Anniversary, Japanime Games is releasing the popular card game digitally on Steam! See how it plays on PC below.

Tanto Cuore Digital Edition is a Japanese deck-building card game for 1-4 players (yep, there's a solo mode against the game's AI!) where each player plays as the Lord of a mansion and hires maids to fill out their house to become the best Master of the House around!

The end goal is simple enough, the player who has the most Victory Points at the end of the game wins! Players acquire Victory Points by employing a variety of maid cards that allow for different strategies when played together. You can even employ more interesting, unique maids that stick around to use their special powers each per turn! But beware, your opponents can make your maids sick or give them bad habits, affecting your maids in negative ways and decreasing your Victory Points!

Do you have what it takes to run the best Mansion?
---
---
We also have all of our fan's favorites for the physical version of Tanto Cuore - featuring five huge expansions and dozens of cute maids to manage! Plus we've got card sleeves, deck boxes, playmats and more so you can complete your collection in style!