Get ready for Banaya, the cutest card game in town about the kitty that lives in a banana! Along with Love Live! Sunshine!, we secured the license from Crunchyroll to create this quick-play card game all about collecting these adorable cats! Two to four players are trying to collect a full set of Bananyas before their opponents.

Bananya: The Card Game will be on Kickstarter later this year. Sign up below to be notified about the Kickstarter launch!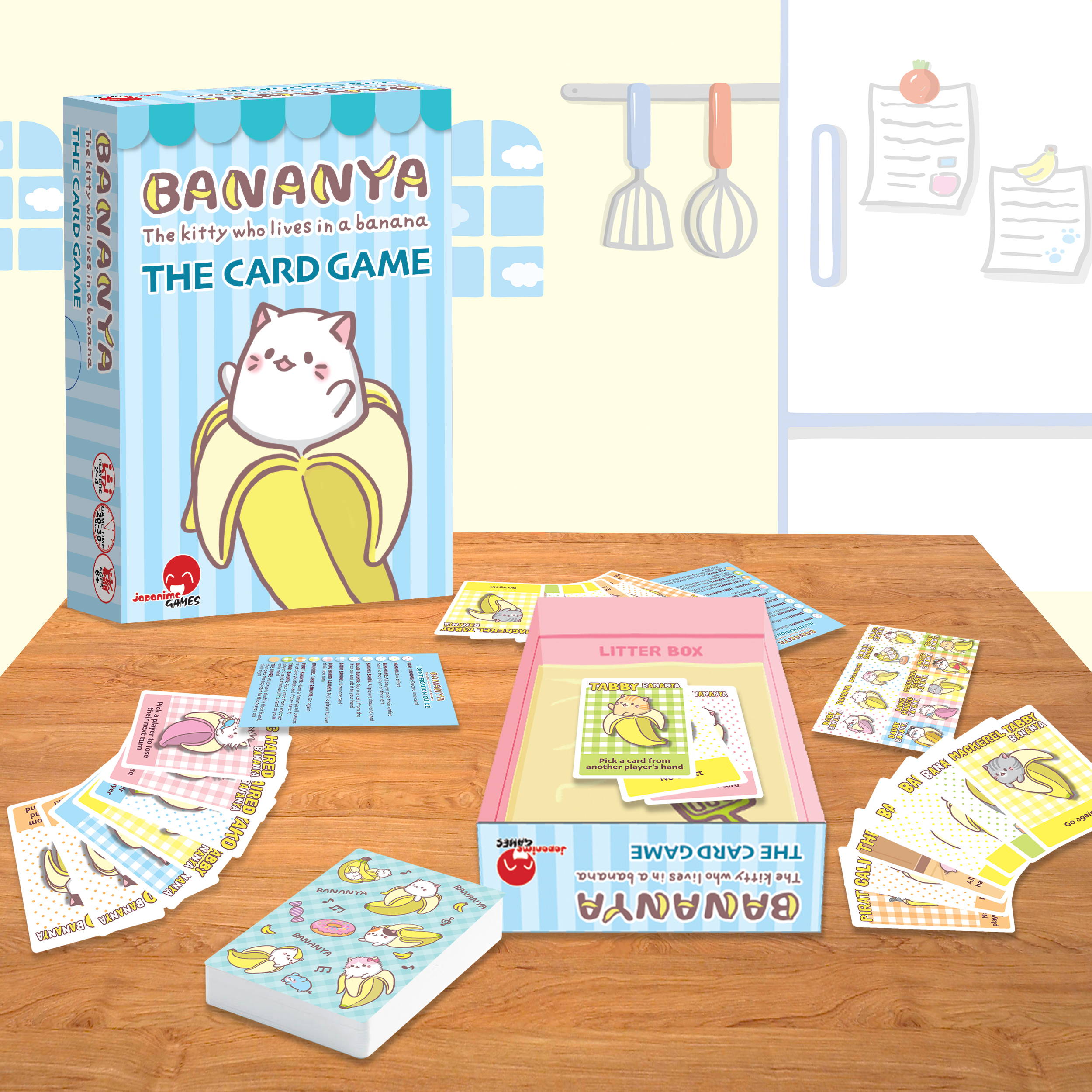 ---
It's cuteness overload with Bananya: The Card Game! You and up to 3 other players draw cards, play cards to resolve their effects, and force your opponents to put cards in the litterbox - the first player to get 10 matching Bananyas of the same type wins the game - but only if they shout "Nya!"  
Players: 2 - 4
Game Time: 30 - 60 Min
Ages: 6+